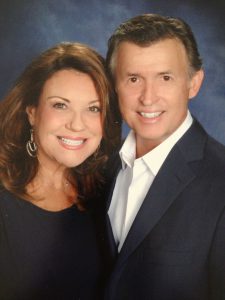 Welcome to the Ed Hill Tours website!
Thank you for visiting our website. We invite you to check out the information on the site…our history as the nation's oldest tour company specializing in Christian group travel, our primary destinations, scheduled upcoming tours, tour host testimonials, and a photo gallery of groups, pastors, family, friends, and colleagues. Under Resources you will find helpful information on how to organize a tour, travel tips, and tour guidelines & conditions. Enjoy!
For information and remarks on the COVID-19 situation, please go to COVID-1 Updates in the header. We will also be posting Travel Status updates there. Our offices in Florida are open with limited hours at times. We are available and eager to answer questions and assist with future travel planning, and can be reached toll-free at 800.780.7801. If we do not happen to be in the office when you call, we consistently check calls and emails, and will respond as necessary as soon as possible.
As always, our number-one priority is the safety, well-being and comfort of our clients/guests. We are happy that our scheduled tours for March, April, and May 2020 have been rescheduled for dates in 2021.
We know God is still in control, and we believe our health, the economy, and travel in general, will be strong again. Even during these uncertain days, many pastors and tour leaders are contacting us to discuss future travel plans. So keep dreaming of an amazing journey yet to come!
Meredith Hill Page and Richard Page 
ED HILL TOURS
Contact information:
Ed Hill Tours

760 US Highway One – Suite 205 | North Palm Beach, FL 33408
561.624.3200 | Fax: 561.624.3202 | Toll Free: 800.780.7801
Email: tours@edhilltours.com