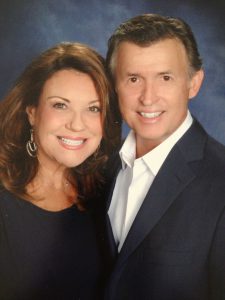 Welcome to the Ed Hill Tours website!
Thank you for visiting our website. We invite you to check out the information on the site…our history as the nation's oldest tour company specializing in Christian group travel, our primary destinations, scheduled upcoming tours, tour host testimonials, and a photo gallery of groups, pastors, family, friends, and colleagues. Under Resources you will find helpful information on how to organize a tour, travel tips, and tour guidelines & conditions. Enjoy.
Pastors and tour hosts…we look forward to hearing from you whenever you wish to consider group travel for your congregation to Israel, Greece, Italy or any Christian-interest destination.
Meredith Hill Page & Richard Page

Contact information:
Ed Hill Tours
760 US Highway One – Suite 205 | North Palm Beach, FL 33408
561.624.3200 | Fax: 561.624.3202 | Toll Free: 800.780.7801
Email: tours@edhilltours.com