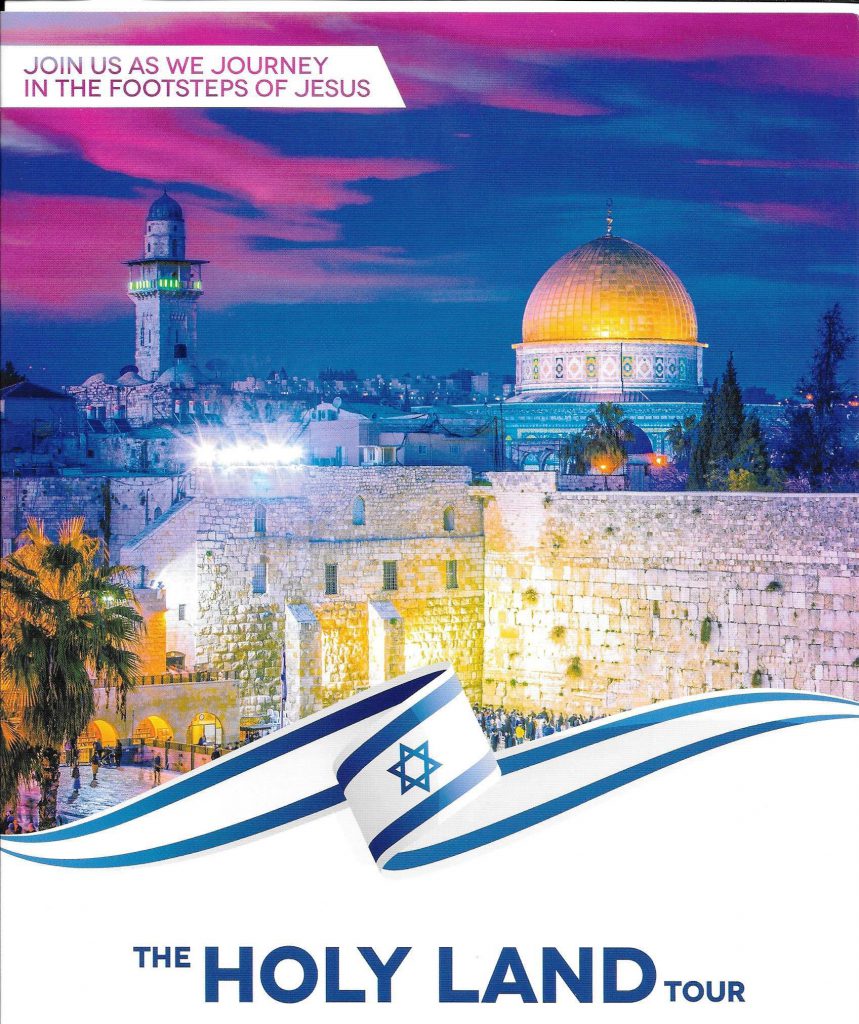 On March 1, 2022, the State of Israel began welcoming all foreign visitors of all ages regardless of their vaccination status. This allows both vaccinated and non-vaccinated visitors to enter. Now – Even More Great News!...No More Testing Requirements! As of midnight on May 20, 2022, Israel will no longer require testing before a flight to Israel or upon arrival. With greatly improving health conditions in Israel and worldwide, travelers arriving in Israel will no longer be required to present any kind of COVID testing done before boarding their flight. Many have found it difficult to be tested and get results back within 72 hours of their flight. This issue no longer exists and with no testing required in Israel, there is now no need to quarantine until test results come back. We are thankful these concerns are now behind us, and that travel to Israel has generally returned to normal.
Masks are not required on the touring coach or in most other locations. For information on planning a trip, click here to go to the Israel Tourism site. Since this was announced by Israel on February 19, we have many requests for groups wishing to travel in the spring of 2023 and beyond. Air and land space for popular dates is rapidly filling up. To be assured their choice of dates is available, we ask that pastors and leaders contact us as soon as possible and let us confirm them for you. Note: Our tours are custom designed for tour leaders on their chosen dates.
More good news! U.S. airline and terminal masking requirements have currently been paused due to a court decision. Most feel that this "pause" will be made permanent due to the greatly reduced number of COVID cases in the US and most other countries.
As Israel is now greeting the world again with open arms, Ed Hill Tours is welcoming all our tour hosts and friends back to Israel. We are ready, willing, and able to serve you and your group with the finest custom tours.
January FAM Tour Report. The Pastors/Leaders Familiarization Tour departed for Israel on January 17, and it was indeed an amazing tour! It was a full 10-day tour, all sites were open, the hotels and food were wonderful, and it was great to be back in Israel with our third group since Israel reopened to tourism. Both the test upon arrival and the test before the flight home (which we arrange to take place at the the hotel) were quick and very easy. Several of the pastors who went are already scheduling to take a group from their congregations. Below is a report on the FAM tour by one of the pastors.
"I would like to share that Ed Hill Tours did a fantastic job of hosting the pastors' tour to Israel that I just returned from this week. We had a great experience that went very smoothly. Everything was arranged and taken care of, with an amazing guide, WiFi equipped bus, great food and hotels. Taxes, gratuities and site entrance fees were included in the price, so all you needed to pay for while in Israel are lunches and gifts. Ed Hill was a minister at Zion (Northpoint) Bible College and now his daughter and son in law continue the company. Highly recommend!" Rev. Sharon Frankel
Through the month of April, 2022. we have already had 9 groups back to Israel. We are grateful to be seeing an end to the pandemic and a return to much more normal travel.