Nothing is more important to us than the pastors/tour hosts who place their trust in Ed Hill Tours to help plan and operate their group travel. We are grateful for their recommendations and referrals.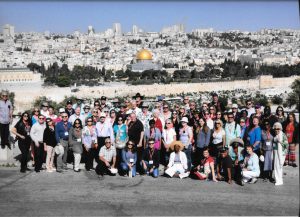 "I recently had the privilege of leading a large group of pilgrims to Israel. We chose to travel with Ed Hill Tours, a company with an excellent reputation and over 55 years of experience in Holy Land travel. Company owners, Richard and Meredith Page, were our Executive Tour Directors for this ten-day tour, and I could not have been more pleased with the services of this outstanding company.
Richard and Meredith served our group with the finest of professional care. They superbly covered every detail from showing me how to successfully recruit our participants to providing us with superlative facilities and equipment — excellent hotels, restaurants, Israeli guides, coaches, drivers, etc.
I did not receive one complaint or negative comment from our group of almost 80 people. The predominant comment was that the trip was delightful in every way, and was, in fact, a life-changing experience. Any leader planning to take a group to the Holy Land will be greatly blessed by the services of Ed Hill Tours and Richard and Meredith Page. They know how to make a trip to Israel both deeply spiritual and socially enjoyable."  Dr. J. Don George, Pastor Emeritus – Calvary Church, Irving, Texas  
Note: J. Don George passed into the arms of Jesus on October 15, 2020. It was an honor to be part of his Celebration of Life Service at Calvary Church on October 22. He was a dear friend, and he will be deeply missed. The last words he spoke to me less than two weeks before his passing were that he is praying for Ed Hill Tours during COVID-19, and that our business and how we operate is much needed.  Richard Page – Vice-President – Ed Hill Tours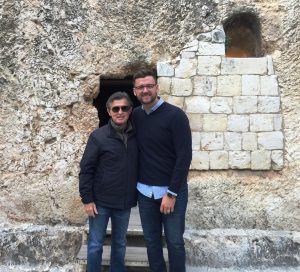 "I want to tell you how highly I recommend Meredith and Richard and all the team at Ed Hill Tours. I have taken at least 10 tours to Israel with them and other locations in Europe, and every tour was perfect. No disappointments, no letdowns, no confusion or broken promises. Whether you are planning a small intimate trip with friends or a large church pilgrimage, you cannot do better than Hill Tours." Mike Hayes, Founding Pastor – Covenant Church, Carrollton, Texas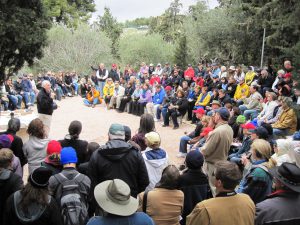 "This was my 3rd trip to Israel with Ed Hill Tours and I am always amazed by the quality, professionalism and attention to detail they provide. I appreciate the personal care Richard and Meredith and their entire staff gave our last group of nearly 200. Our recent 'Journey with Paul' tour to Greece was also top-notch in every detail." Dr. Tom Mullins, Founding Pastor – Christ Fellowship, Palm Beach Gardens, Florida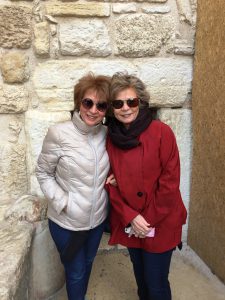 "What wonderful experiences taking our groups to Israel year after year with Ed Hill Tours. Many have expressed that the tour was the highlight of their life. The accommodations are always beautiful, the food delicious, and it is always a pleasure to work with you."  Karen Swanson, Teaching Leader – Hearts for Israel Tours, Ft. Collins, Colorado
"Ed Hill Tours is the real deal!"  Larry Thompson, Former Pastor – First Baptist Church, Ft. Lauderdale, Florida
"Thank you so much for always producing a fabulous tour of Israel, possible because of the dedicated work of your company, and the personal touch that Richard and Meredith bring to the tour and to every member. It is always a profound spiritual experience. Many of my ministry friends pay hundreds more for tours that offer much less."  Bishop Terry Wiles – Crossroads Community Church, East Hartford, Connecticut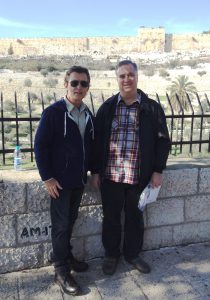 "Thank you for organizing the greatest tour to the Holy Land I have ever experienced. The hotels were superb, the food was excellent, and the 46 members of our group came home with memories that will last a lifetime. I recommend Ed Hill Tours to all my friends who are planning a trip to Israel." Andy Harris, Former Pastor – Central Assembly of God, Bossier City, Louisiana
"Our deepest gratitude for all your hard work on our trips with you to Israel, Greece and Italy. We have walked in the footsteps of Jesus and the Apostle Paul and experienced the beauty and history of those amazing places. What awesome experiences they always are! We thank you."  Pastor Dick Bernal, Founding Pastor – Jubilee Christian Center, San Jose, California
"I had always dreamed of going to the Holy Land and the trip was as awe-inspiring and energizing as I imagined. However, I never dreamed that I would travel with a company that would give me such first class treatment. You and your team are fantastic at what you do, and your personal touch was extended through the entire trip. I extend my highest recommendation to other leaders considering a trip to the Holy Land."  Pastor Dale Faircloth – First Baptist/Connect Church, Royal Palm Beach, Florida
Following is a partial listing of pastors, churches, colleges and organizations who have worked with Ed Hill Tours. We do not specialize in working with any one denomination, but have operated tours for churches of nearly every denomination, non-denominational churches, and ministry organizations.

Rev. Maury Davis – Cornerstone Church – Madison (Nashville), TN
Dr. Merlin Berkey – First Baptist Church – Oakland Park, FL
Dr. Alberto Delgado – Alpha & Omega Church – Miami, FL
Dr. Barry Johnson – Jupiter First Church – Jupiter, FL
Rev. Richard Adams – Bethany Assembly – Agawam (Springfield), MA
Dr. Ross Collette – Deeper Life Ministries – Roseville, MI
Rev. John Knapp – Calvary Chapel Green Valley – Henderson, NV
Rev. Larry Varvel – First United Methodist Church – Broken Arrow, OK
Rev. Tom Sprowls – Berlin Brethren Church –  Berlin, PA
Dr. Kenton Sparks – Eastern University – St. Davids, PA
Rev. Robert Wise – Southern New England District Superintendent – Assemblies of God
Pastor Robert & Paula Malone – Robert Malone Ministries – Overland Park, KS
Lakeshore Church – Rockwall, TX – Tour hosts: Lorne and Mary Liechty
Dr. Walter "Lucky" Arnold – First Presbyterian Church –  North Palm Beach, FL
Dr. Wenton Fyne – Beulah Church of the Nazarene – Brooklyn, NY
Dr. George Callahan – Bluffton, South Carolina
Rev. Tim Schmidt – Calvary Christian Church – Lynnfield, MA
Rev. Jamie Wright – Grace Life Church – Culledon, WV
Rev. Jerry Wragg – Grace Immanuel Bible Church – Jupiter, FL
Dr. Kirk McCormick – Royal Palm Presbyterian Church – Lake Worth, FL
Dr. Patrick Gallagher, Professor of Religion – Northpoint Bible College – Haverhill, MA
Rev. Kevin Taylor – Journey Church – Kenosha, WI
Rev. James Plank – International Holiness Convention – Dayton, OH
Rev. Darren Powell & Rev. Terry Hogue – Maranatha Fellowship – St. Albans, WV
Fr. Don Finney – St. Peter Catholic Church – Jupiter, FL
Dr. Paul Conway – Lowell Assembly – Lowell, MA
Rev. Ken Raggio – Ken Raggio Ministries – Beaumont, TX
Dr. Daniel Stetler – Hobe Sound Bible College – Hobe Sound, FL
Dr. Dan Light – Liberty University – Lynchburg, VA
Rev. Terry Drost – Peckville Assembly of God – Scranton, PA
Msgr. Clement Machado – SOLT – Rome, Italy
Rev. Anne Gimenez – The Rock Church – Virginia Beach, VA
Rev. Dennis Rabineau – Evangel Chapel – Bridgewater, NJ
Rev. Guy Parrish – Lifepoint Church – Muskogee, OK
Rev. Marty Shea – Village View Community Church – The Villages, FL
Dr. John Maxwell – Equip Ministries – Atlanta, GA
Rev. Richard Sfameni – Victory Assembly – Providence, RI
Rev. Kevin Myers – 12Stone Church – Lawrenceville, GA
Dr. Becky Murray – Kingdom Bible College – Woodstock, VA
Rev. Paul Zink – New Life Christian Center – Jacksonville, FL
Rev. Tom Craton – WCNO Christian Radio – Palm City, FL
Rev. Arlin Smith – Purpose Life Church – Springfield, TN
Dr. George Madden – Victory Bible College – Calgary, Alberta
Palm Beach Atlantic University – West Palm Beach, FL
Rev. Steve Alessi – Metro Life Church – Miami, FL
Dr. Marvin Gorman – Foundation for Human Helps – Metairie, LA
Rev. Ralph Snook – Chestnut Assembly – Vineland, NJ
Dr. Michael Avery – God's Bible College – Cincinnati, OH
Rev. James Letizia – New Covenant Presbyterian Church – Pompano Beach, FL
Dr. Carl Sutter – Foundations Church – Loveland, CO
Fr. Andy Rudnicki – Our Lady Queen of Apostles – Royal Palm Beach, FL
Some pastors may no longer be at the church listed, but were at the time of their tour(s) with EHT.