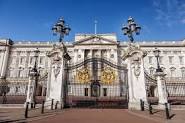 Our 61st Anniversary England & Scotland Tour
October 23 – November 1, 2023
Pastors and group leaders…
This is a wonderful opportunity for you and your spouse to get away – without hosting a group. You'll experience a real vacation as you explore the roots of much of our Christian faith. And you will definitely experience the EHT difference on an exciting 10-day small-group tour of England and Scotland!
ENGLAND and SCOTLAND….who would not want to go? Click below to check out the Detailed Daily Itinerary.
We have a wonderful 10-day tour planned to England and Scotland at probably the most wonderful time of the year to be there; fewer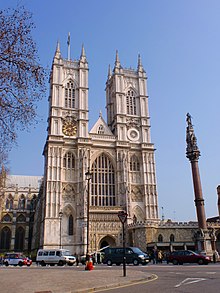 crowds, clear skies with little to no rain, and beautiful evenings!
Depart on October 23 to London Heathrow, see the sites of London, visit the Cotswolds, Oxford, York, and on to Scotland by train. Visit Braveheart country, Holy Island and old Edinburgh. Included are three nights in London, two nights in York, and three nights in Edinburgh in beautiful 4-Star (not tourist class) hotels. Depart for home from Edinburgh on November 1.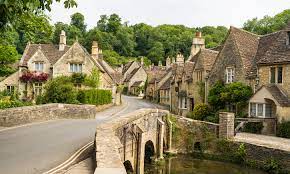 The comprehensive tour itinerary still leaves plenty of leisure time to take in all the quaintness and charm that England and Scotland are famous for. It is fully escorted by a professional Tour Manager from arrival to departure, all baggage handling is included (except for the train station), all entrance fees per the itinerary, deluxe motor coach, great local guides, and more.
Breakfast is included each morning as well as two dinners: a Welcome Dinner on the day of arrival and Farewell Dinner on the evening before departure. Otherwise, with so many dining choices available at different price points, dinners are "on your own" so that you may experience the culinary offerings of England and Scotland like a local. We know you will enjoy the freedom to have dinner when and where you choose.
The cost is just $2999.00 p/p based on 2 persons sharing a room. If you prefer a single room (no roommate), please add $1125.00. The added gratuity amount of $190.00 p/p covers all tips. This is a "Land-Only" price/no airfare is included. Many individuals have points on credit cards and miles with airline mileage programs and request to use them. This is an excellent opportunity to put those miles and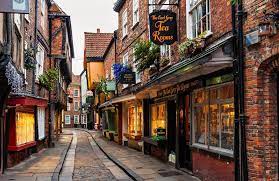 points to work. Airfares from the US are quite reasonable into London and out of Scotland this time of year. We see fares from Miami under $1000 on British Air, from Boston under $700, and from New York under $800…all nonstop flights. Of course prices will vary according to the airline. Note: If you prefer that EHT book your tickets, we can certainly do so. Passengers purchasing their own tickets should arrive at London Heathrow by 9:45 am on October 24 and depart Edinburgh after 10:00 am on November 1.
Itinerary Overview:
Day One: Depart the US | Day Two: Arrive London and London Introduction Tour. Welcome dinner. | Day Three: London Sightseeing
Day Four: Oxford and the Cotswolds | Day Five: The Pilgrim Fathers, the Wesleys, and York | Day Six: York and Rievaulx Abbey
Day Seven: Holy Island and Edinburgh | Day Eight: Edinburgh sights | Day Nine: Braveheart country | Day Ten: Departure and arrive US.
Click here for Detailed Daily Itinerary
If you are interested in joining us on this uniquely-crafted trip, please give us a call toll-free at 800-780-7801 and ask for Meredith or Judi. Or email us at tours@edhilltours.com.
We look forward to seeing you in the UK!