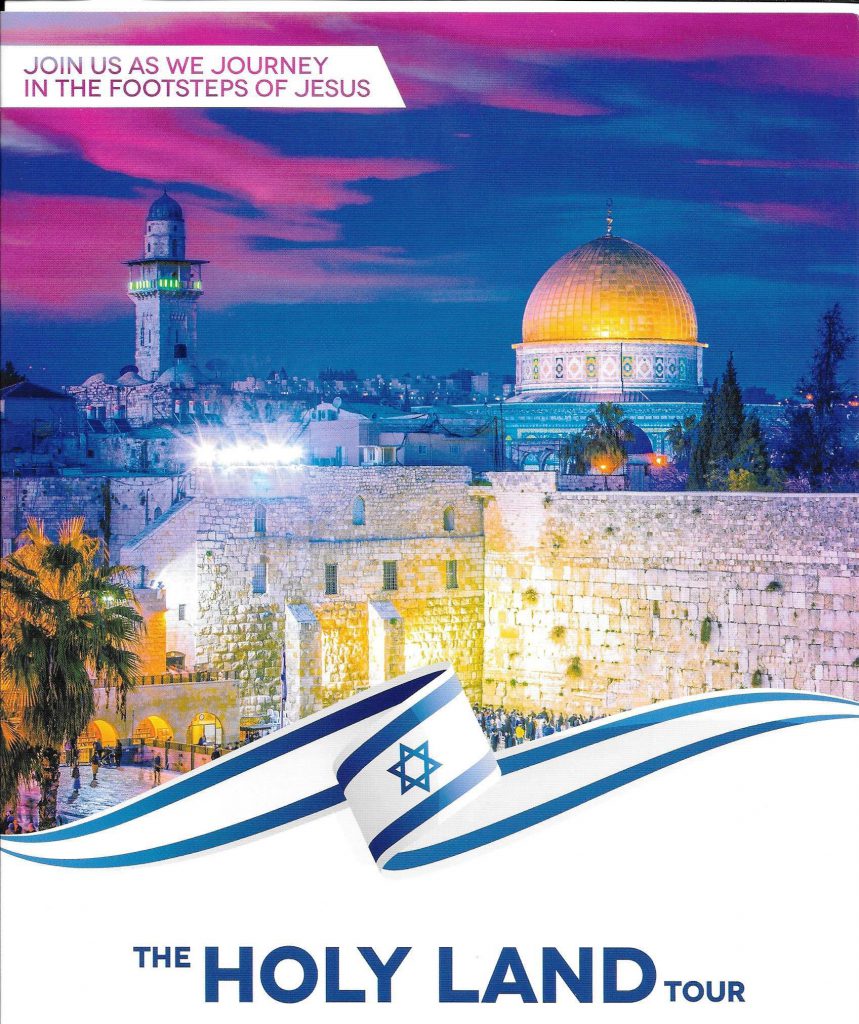 Israel COVID Restrictions? There are none except that travelers have health insurance which covers COVID. Travel in Israel is safe, and we plan every step of the journey. If you're thinking of traveling to the Holy Land in 2023 or 2024, it's a fantastic time to go!
Israel now welcomes all travelers regardless of vaccine status and with no testing requirements. On March 1, 2022, Israel began welcoming all foreign travelers of any age regardless of their vaccination status, allowing both vaccinated and non-vaccinated visitors to enter.
No more testing requirements. As of May 20, 2022, a negative COVID test is no longer required before a flight to Israel or upon arrival in Israel. (This applies to both vaccinated and non-vaccinated travelers.) Since testing is no longer required in Israel, there is no need to quarantine for up to 24 hours or until test results came back.
Masks are no longer required nearly anywhere. U.S. airline and airport masking requirements have now been eliminated. Masks are not required on motor coaches or outdoor areas in Israel, but may still be required in some indoor locations such as a medical facilities or an auditorium. Some individuals may still wish to wear a mask for personal reasons, and it is a good idea for all passengers to have a few available just in case.
The COVID test which had been required by the U.S. for re-entry has been eliminated. As of June 12, 2022 travelers no longer need to be tested before leaving Israel or most other countries for their return flight to the U.S.
Saving money! Not only is travel much simpler with the elimination of vaccination, testing and masking requirements, but it is no longer necessary for travelers to spend up to several hundred dollars to cover the costs of these former protocols.
Protocols can change at any time. However we will keep this page updated and email current travelers up-to-date information before their departure.
We've had 22 groups back to Israel since fall 2021 when Israel reopened to tourism. At present we have at least 40 groups  scheduled to travel to Israel in 2023 and winter and spring of 2024.
Israel's archaeologists were busy during COVID and have made incredible progress on some of the country's most exciting excavations. Our Vice President, Richard Page, has been to Israel over 100 times, and he says that he has seen more progress than ever before at several sites where biblical history is being uncovered. Three examples: The entire Pool of Siloam is being excavated…this is where Jesus healed the blind man. A small Roman Theater which archaeologists had sought for more than a century, has been discovered near the Western Wall and is now part of the Rabbi's/Kotel Tunnels tour. Caesarea Philippi in the north of Israel has seen the uncovering of a Byzantine church built over a temple to the Greek god Pan. These are just three examples of many new sites and areas to visit.    
Travel to Israel and most other destinations has generally returned to normal and we have experienced a flood of requests from groups wishing to travel in 2023 and beyond. So we must emphasize that pastors and group leaders contact us right away since air and land space for many popular dates is rapidly filling up or already full. Note: We do not offer weekly "cookie cutter" tours. Our tours are custom-designed for pastors and leaders based on their selected dates, budget, requested itinerary, and other considerations.
Our top destinations such as Israel, Jordan, Greece, and Italy are now welcoming the world again with open arms and Ed Hill Tours is welcoming all our tour hosts back. We are ready, willing, and able to serve our former and new tour hosts and their groups with the finest in custom tours.
Our next Israel Pastors FAM Tour. Our next Pastors/Leaders Familiarization Tour departs for Israel on January 22. It is a full 10-day tour, and we look forward to immersing over 25 pastors and spouses in the biblical wonder and grandeur that is Israel. We will enjoy excellent hotels, wonderful food, great guides and be treated as VIP guests of Israel. In January 2022 we conducted our first Pastors FAM tour in two years. Several participating pastors have are already scheduled to return with groups from their congregations. Below is a report on that FAM tour by one of the pastors.
"I would like to share that Ed Hill Tours did a fantastic job of hosting the pastors' tour to Israel that I just returned from this week. We had a great experience that went very smoothly. Everything was arranged and taken care of, with an amazing guide, WiFi equipped bus, great food and hotels. Taxes, gratuities and site entrance fees were included in the price, so all you needed to pay for while in Israel are lunches and gifts. Ed Hill was a minister at Zion (Northpoint) Bible College and now his daughter and son in law continue the company. Highly recommend!" Rev. Sharon Frankel